It is with great happiness that we would like to invite members (only) to attend the July 2021 meeting at Jean Farb Middle School. We have just received the ok that we can hold this meeting in person at the school. We would love to see you, but we do ask that if you are not feeling well, have any symptoms of COVID-19, have been exposed to anyone with COVID-19 or have travelled anywhere with high or sustained community spread of COVID-19 within the last 14-days, that you not attend.  If you are fully vaccinated, you do not need to wear a mask, but if you are not vaccinated please wear a mask.  Also, if you are vaccinated and would prefer to wear a mask, please do.  And please remember that "Masks are optional, but smiles are mandatory".
For this meeting, we are not asking our members for donations of refreshments or of items for the raffle table. Just bring yourselves. We will be providing bottled water. To help us keep track of how many people will be attending, members need to register via the link sent in the eNewsletter. Although we are gathering, we are going to have it be a little pared down from our usual meetings. Jeff Sharp will be at the meeting selling scholarship/educational outreach cuttings before the meeting. Tina O'Neill will be ready to renew memberships. Richard Pires will be selling items for Plumeria (fertilizer, coir, etc.) at this meeting – he will not be bringing the full SCPS store inventory to this meeting. Members who prefer to attend via Zoom should register via the link in their eNewsletter. Our goal is to be fully up and running for the August 2021 meeting.
July also brings two annual happenings to SCPS – and we will have in-person voting at the July meeting:
Board Member Elections. For July 2021, we have three board members positions up for election/re-election. The positions that will be available are those of Jonathan Arendt, Jeff Sharp and myself. The candidate biographies are below.
Voting for Photos for the next SCPS calendar.  We will again be creating a calendar featuring photos from SCPS members. Please remember the sale of our SCPS calendars benefit the educational outreach / scholarship fund.
COVID-19 Information
By attending a SCPS event, you certify that you do not fall into any of the following categories:
Individuals who currently or within the past fourteen (14) days have experienced any symptoms associated with COVID-19, which include fever, cough, and shortness of breath among others;
Individuals who have traveled at any point in the past fourteen (14) days either internationally or to a community in the U.S. that has experienced or is experiencing sustained community spread of COVID-19; or
Individuals who believe that they may have been exposed to a confirmed or suspected case of COVID-19 or have been diagnosed with COVID-19 and are not yet cleared as non-contagious by state or local public health authorities or the health care team responsible for their treatment.
If you are fully vaccinated, you do not need to wear a mask, but if you feel more comfortable wearing one, please feel free to do so.
If you are unvaccinated, please wear a mask at our event.
But above all remember, that "Masks are optional, but smiles are mandatory".
Presentation: Propagating Plumeria From Cuttings and Seeds
with Ernesto Sandoval
Ernesto Sandoval will be discussing several ways to propagate Plumeria from cuttings as well as seeds.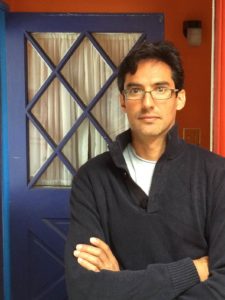 Ernesto is the Curator/Manager at the UC Davis Botanical Conservatory. He describes himself as a Jose of All Plants, Master of None and although he doesn't consider himself a Plumeria expert he'll show us what he's seen and discovered over the years for successful propagation of the sometimes fragrant frangipani. He received his BS in Botany from UC Davis in 1996 but learned Horticultural practices from the age of about 14 assisting with his father's Mow, Blow, and Go style gardening business in the San Fernando Valley. By going to UC Davis to study biology, he got a job at the Conservatory in 1991 doing everything, besides mowing lawns, and discovered plant diversity from ferns to orchids and deserts to cloud forests. He's made it his life goal to understand the biology of plants as it relates to their horticulture as well as their enormous diversity. Succulents are perhaps his plant passion but helping others better understand why and how plants do what they do is his educational mission in life. He loves the science and technical language of Botany but even more he loves explaining plants with analogies and visuals versus verbosity!  You may hear a few puns because he intends to edutain his audience in memorable ways…