Welcome to the Southern California Plumeria Society
We're a friendly group of plumeria plant enthusiasts based in San Diego, California. We host free meetings, a plumeria cutting sale, a Hawaiian Plumeria Festival and a members only Hawaiian luau.

Announcements
SCPS is adhering to the County of San Diego Health Orders, thus events and locations are subject to change. Meetings are currently held on the Zoom video platform for members and are streamed to Facebook Live for non-members. We hope to resume in-person meetings in the near future.
Our free Tree Trimming Service is now open! Our expert plumeria tree trimmers will come to your location and observe all relevant COVID-19 protocols while trimming your tree. Click here to schedule an appointment.
March 14, 2021 Virtual Meeting
Presentation: Tree Trimming
with Jeff Sharp
If your plumeria has grown too tall or too wide, or if you just want to shape it for optimal growth, March – April is the perfect time to trim your tree. Join SCPS Board Member Jeff Sharp for a virtual presentation on how to trim plumeria. Jeff is the SCPS Tree Trimming Committee Head and has trimmed dozens of trees over the past few years.
In September of 2017, the SCPS Tree Trimming crew trimmed this tree
all the way down to the stump.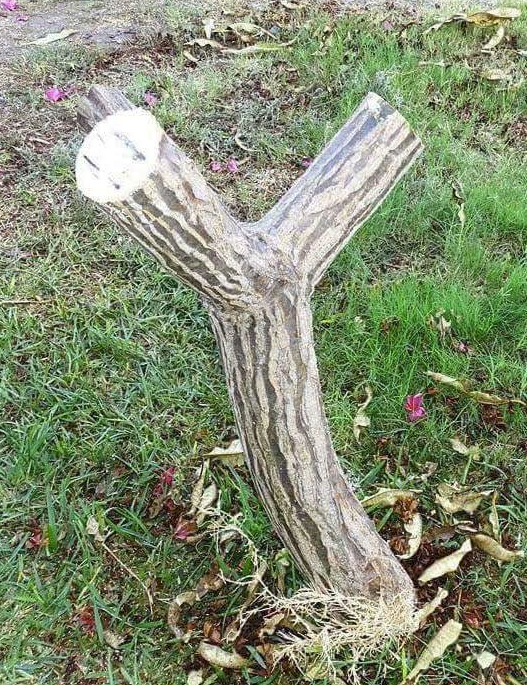 This is what the new growth looks like in February 2018.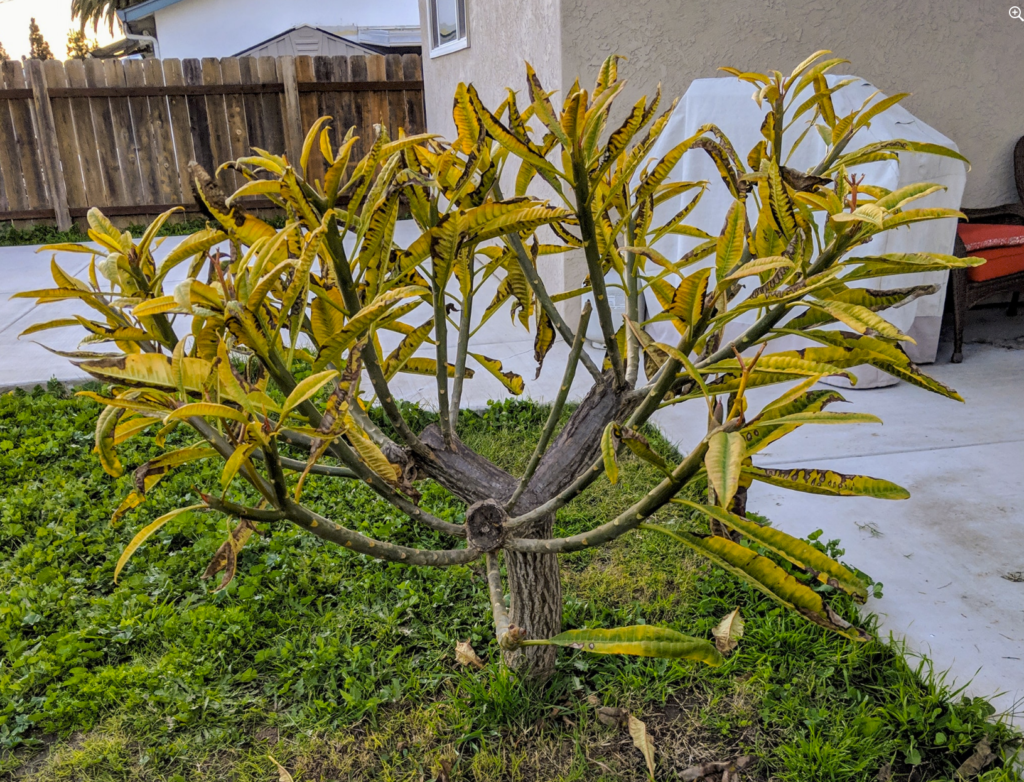 There are more than 20 branches growing from the stump now.
The Zoom meeting starts at 1 pm. Members will receive an e-newsletter with a link to register. Non-members can watch on Facebook Live.