Welcome to the Southern California Plumeria Society
We're a friendly group of plumeria plant enthusiasts based in San Diego, California. We host free meetings, a plumeria cutting sale, a Hawaiian Plumeria Festival and a member's only Hawaiian luau.

February 9, 2020 Meeting
Noon – 1 pm
Social Hour & Educational Outreach Fund Cutting Sale (when available). Please note that Educational Outreach Fund cuttings are sold as NoIDs. We're unable to guarantee the color or variety.
1 pm – 3 pm
Meeting
Location
Jean Farb Middle School – Auditorium
4880 La Cuenta Drive
San Diego, CA 92124
Reminders
Please bring a healthy snack to share.
Educational outreach fund cutting sales (when available) begin at NOON. Cuttings are available on a first come, first served basis.
The meeting will start promptly at 1pm. Please be seated before 1pm.
In order to allow our hard working volunteers to enjoy the program, the membership, raffle, retail sales and event signup tables will all be CLOSED from 1 pm until the break.
Presentation
Dr. Ari Novy, San Diego Botanic Garden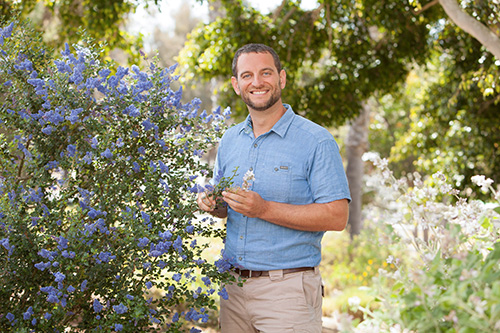 About Dr. Novy:
Dr. Ari Novy is President and CEO of the San Diego Botanic Garden in Encinitas, CA, a 37-acre facility with extensive collections of Mediterranean climate plants as well as award winning children's gardens. Dr. Novy is a plant biologist with a wide range of expertise in plant science and education. Read more about Dr Novy: https://www.sdbgarden.org/ari-novy-phd.htm