Welcome to the Southern California Plumeria Society
We're a friendly group of plumeria plant enthusiasts based in San Diego, California. We host free meetings, a plumeria cutting sale, a Hawaiian Plumeria Festival and a members only Hawaiian luau.

Due to the continued social distancing requirements and closure of the Casa del Prado in Balboa Park, our annual cutting sale has regretfully been cancelled.
June 14, 2020 Virtual Meeting
Plumeria Grafting A – Z with Ampol Orrungroj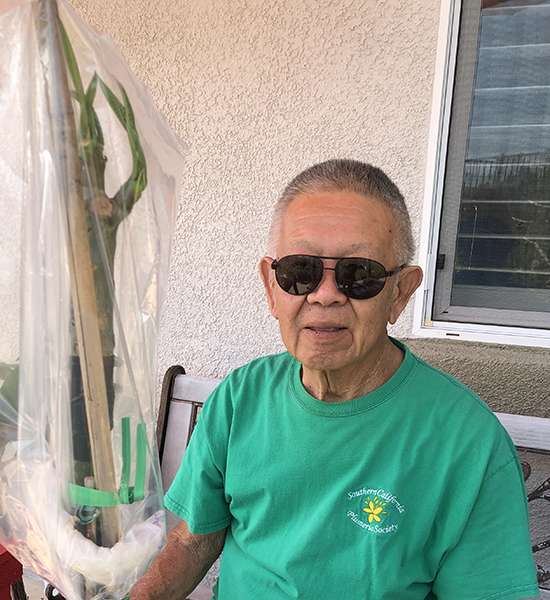 The meeting starts at 1 pm.
We miss seeing all our plumeria friends! Although we can't be together physically, we invite you join us on June 14th for our virtual June meeting.
If you've ever wanted to learn plumeria grafting, this is your chance! Ampol Orrungroj, the legendary grafting master, is known throughout the United States and Thailand for his plumeria grafting expertise with a 100% success rate. Our June meeting features new videos of Ampol demonstrating the V graft and the inverted V graft. Members will be able to participate in an interactive Q&A session.
You can also check out our illustrated guide to Ampol's grafting techniques at https://bit.ly/2TVidkZ .
Members will receive an email with a link to register on Zoom. Zoom meeting participants can ask questions and receive answers in real time.
The meeting will also be live streamed to Facebook.