August 11, 2019 Meeting
August 11, 2019 @ 1:00 pm

-

3:00 pm
August 11 Meeting
Jean Farb Middle School
4880 La Cuenta Drive
San Diego, CA 92124
1:00 pm – 3: 00 pm
This meeting is free and open to the public.
Presentation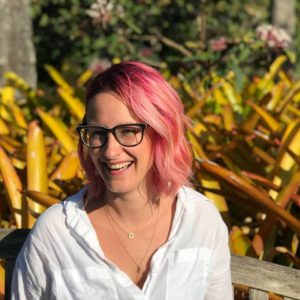 The SCPS is excited to welcome Nichole Tiernan as our speaker on August 11th. Nichole will be presenting an overview of her research on Plumeria. Though several species are commonly grown and tropical gardeners worldwide prize the nearly 300 cultivars, much remains unknown about this iconic plant genus. Based on the most recent taxonomic treatments, the insular Caribbean region holds the highest diversity for the group. She will present an introduction to the extraordinary taxonomic diversity that this genus has in the Caribbean Islands. Her fieldwork has included collections from the Dominican Republic, Haiti, Cuba, and Jamaica. Her research aims to resolve the confusing taxonomy of the wild-growing Caribbean species. The majority of these species of Plumeria are not present either in any US collection or anywhere in horticulture, adding a sense of urgency to document the diversity of the genus. The revised classification will inform conservation threats for the group and reveal attractive species that have not yet reached the horticulture trade. Systematic studies of threatened plants, such as this one, provide a framework for what and where to conserve, especially in the Caribbean.
Calendars!
A limited number of our 2020 calendars will be available for sale. Please see Richard at the retail sales tables.
Plumeria Festival
Festival T-shirts will be available for sale at the retail sales tables. We have 2 different colors/styles this year and an awesome new design.
See Patty O. for Vendor packets.
See Terry W. for Volunteer registrations.
Flower Show
Please pre-register your display class entries with Kirsten and Noah Peraino no later than August 30.
Flower Show Photography and Arrangements Registration
Flower Show Lei Registration
Don't forget to 
Bring a healthy dish to share
Buy tickets for the raffle table
Stock up on plumeria supplies and gifts at the retail sales tables