Display Class II
The Ampol Orrungroj Award for Excellence in Plumeria Photography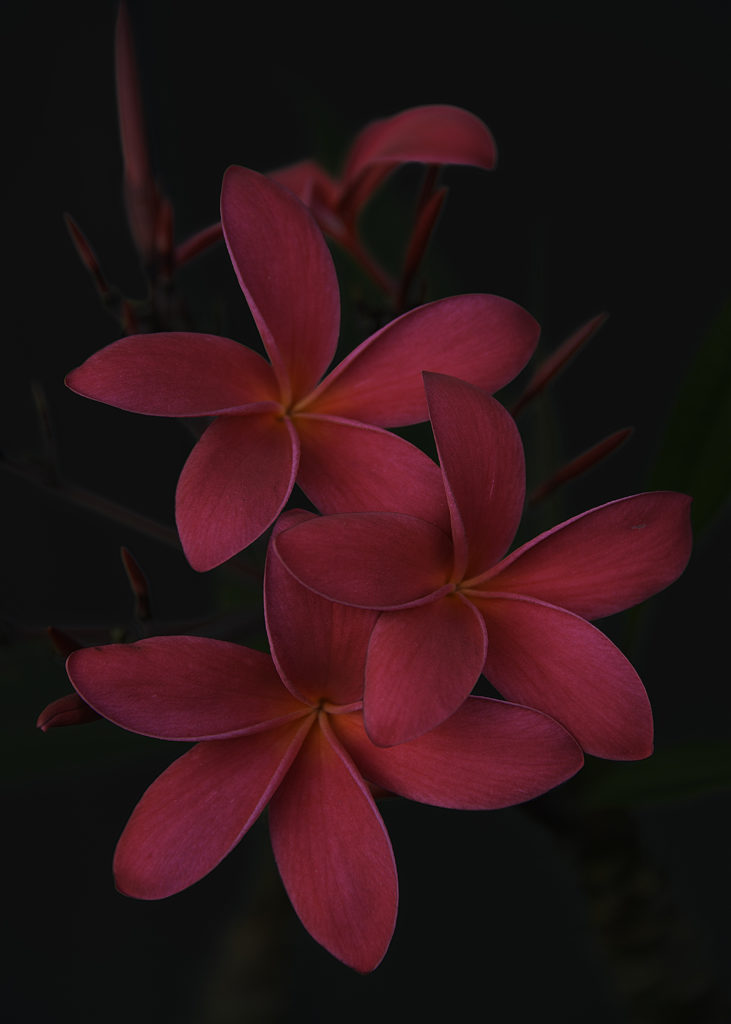 Classification not open in 2022, planning for return in 2023.
You may enter up to TWO 5×7 glossy finish photos (per person). We will mat the photos with a standard mat for display. Photos must be previously unpublished, taken within the last year, only contain flowers and plants, no people, animals or insects.
This year, we are asking that the top 3 winners of this display class submit a digital copyrighted version of their winning photo entries after the show. Judging will be on the physical print, since print quality is one of the criteria.
If Photoshop is used to enhance the photograph, entrants must do their own Photoshop work and not hire someone else to do so. No composite images are allowed.
Entry grants SCPS the right to replicate the photo in a newsletter or other SCPS publications without remuneration; exhibitor's copyright will be noted in any use.
Exhibitors will not be allowed to keep the mats after the competition, except the top 3 winners.
Photos must be picked up by 2PM on Sunday.
Note: Please register by August 29th using the form below. If you are unable to submit your photograph on August 30th (set up day) or August 31st, you may bring your photograph(s) to the August meeting and submit an entry form to Kirsten and Noah Peraino at the Flower Show table.
Plumeria Photography Registration Form:
Download Flower Show Display Class tag: