Display Class I
Plumeria Arrangements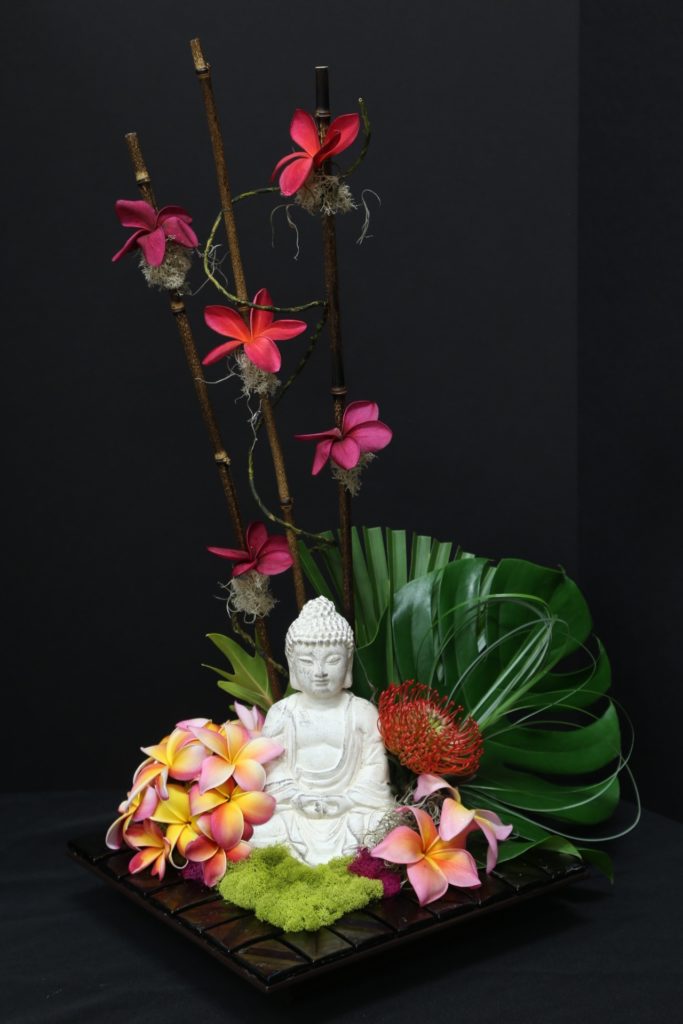 Classification not open in 2022, planning for return in 2023.
The arrangements must be multi-bloom, in a vase or container, made of natural, non-endangered materials. There is a limit of two arrangements per person
There are TWO classifications of arrangements: Large (18x18x30) and Small (18x18x12) *(LxWxH)
If you would like to enter an arrangement in our Arrangements Display Class, you must register by August 30th. Please indicate whether it will be a Large or a Small Floral Arrangement.
Registration allows us to determine table set up requirements. If you do not register your entry in the Display Class, and you bring your entry on Saturday, acceptance is based on room/space availability for the Display Class tables.
Flower Show Arrangements Registration Form:
If you register for this section you will be reserving a space. If you DO NOT register, we cannot guarantee a space for your entry because of table and room limitations. ** Arrangements must be picked up at 2PM on Sunday, or they will be disposed of.
Download Flower Show Display Class tag: