September 13, 2020 Virtual Meeting
September 13, 2020 @ 1:00 pm

-

2:00 pm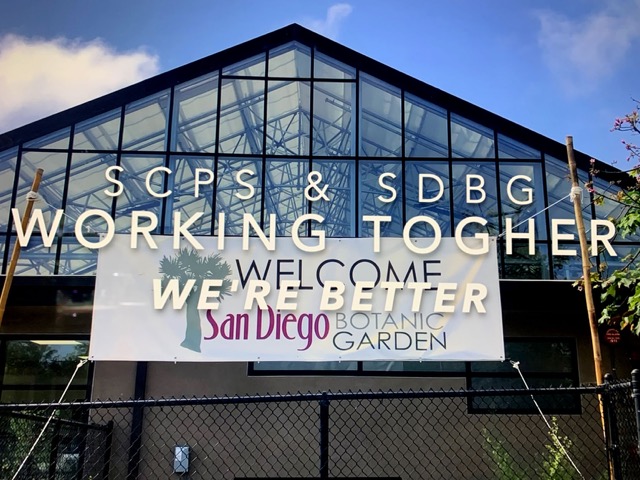 We miss seeing all our plumeria friends! Although we can't be together physically, we invite you join us on September 13th for our virtual September meeting.
The meeting starts at 1 pm.
Presentation
SCPS and SDBG: Working Together We're Better
Join board members Yvonne and Don Doerfler on a tour of the San Diego Botanic Garden.
A first hand narrated strolling visit to the new conservatory, Hamilton Gardens and the first installment of SCPS plumeria from 2016.
We visit some of our plumeria in the Hamilton Garden and discuss their cultural needs coming up when the gardens are open for all, including volunteers.
Guiding us over to the Hawai'in Gardens behind the gazebo, head of horticulture, John Clements shows us a new open area for installing a display of plumeria information and lots of room for new plants.
This twenty minute video will keep you interested and informed about the projects we are planning to undertake in association with the San Diego Botanic Garden.
Members will receive an email with a link to register on Zoom. Zoom meeting participants can ask questions and receive answers in real time.
The meeting will also be live streamed to Facebook.